We have collected RSS feeds from some of our favorite websites and given our customers full access! We know that you want to sit back and enjoy the post, article and gossip and you have the choice to either click here Source or continue with the article. Afterwards, feel free to search our site for related information or both! We are a department e-commerce store that is sure to have what you need or looking for and if not maybe something that peeks your interest. Take a look at our menu and enter an item is the search bar. We're connected to a couple different affiliate companies and we earn a commission if you make a purchase. Our Store Has a Branded line created with 'YOU' in mind. A Brand that's for anyone who have or is in the process of defining who they are mentally and or physically becoming the best version of their Ideal selves. We provide hand picked Vitamins and Supplements from the Worlds Top Brands. Plus, workout and exercise essentials for the active man or woman. Complete with an electronics department for all your gaming, exercise, leisure and home improvement needs. Thank you for your Support!
CREATE YOUR LIFE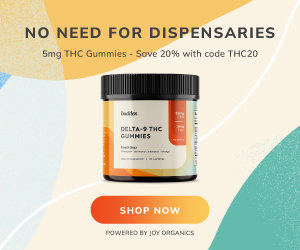 United Kingdom Wagner, Liszt, Koch, Mahler, and Weill: Nina Stemme (soprano), Magnus Svensson (piano). Wigmore Hall, London, 2.3.2023. (MB)
Nina Stemme and Magnus Svensson. Photograph: Wigmore Hall Trust
Wagner – Wesendonck-Lieder
Wagner-Liszt – Am stillen Herd aus Richard Wagner's 'Meistersinger', S 448
Sigurd von Koch – Die geheimnisvolle Flöte
Mahler – Kindertotenlieder
Weill – Happy End: 'Surabaya Johnny'; Nannas Lied; Youkali
What it is to hear a great voice such as Nina Stemme's at close quarters. Doubtless there will be some – there always are – for whom this was not, according to their own arbitrary definition, 'true Lieder singing'. (They probably said the same about Dietrich Fischer-Dieskau, though would deny it now.) Such silly, anti-operatic snobbery aside, though, anyone actually listening to Stemme's way with words, here at the Wigmore Hall just as on the stage at Covent Garden or Bayreuth, will have heard that it was precisely that, furthered by a voice that never needed to strain, yet which never sounded too big, and which sounded as if it could have gone on all night.
The Wesendonck-Lieder are perhaps not the easiest place to begin, cold, but here was the hochdramatisch thing from the start. The size of Stemme's voice was apparent, of course, but so too were seemingly endless reserves of breath. Hardly surprisingly, echoes – presentiments, really – of Tristan und Isolde were heard. And the leisure of the close to the opening 'Stehe still!' was indicative of an approach that could and did take its time, seeing no reason to rush, without even the slightest hint of dragging. Magnus Svensson proved a supportive pianist, but this was really Stemme's show, 'Der Engel' beginning with relative intimacy, blooming at her behest, the piano in tandem. There was a little of Isolde on stage too, Stemme gazing into the distance in the piano introductions to 'Im Treibhaus' and 'Träume': not stagey, but rather poised. The former's tessitura permitted a taste of what her Brangäne might have been like too. Ringing top notes in 'Schmerzen' and 'Träume' alike, the former leading to a truly exultant climax, the latter's detailed colouring, each reiteration of the word 'Träume' subtly different, a joy in itself. If Svensson's solo rendition of Liszt's Meistersinger paraphrase proved a little stiff, freer the more it became Liszt proper, then it was a welcome opportunity to hear a true rarity.
Another rarity was Sigurd von Koch's 1916 song-cycle, Die geheimnisvolle Flöte, in a well-judged performance that might have been prepared for a repertoire work. Setting poems from Hans Bethge's collection Die chinesische Flöte, known to many musicians from Mahler's Das Lied von der Erde, Koch offers well-crafted responses, firmly rooted in German song tradition, yet with occasional hints of something more Debussyan (in harmony, rather than word-setting). Stemme and Svensson treated each of the five songs individually, with their own moods, yet also as part of a greater whole. The sadness of 'Traurig Frühlingsnacht' and the dark defiance of the closing 'Herbstgefühl' – no gentle autumnal – were especially captivating, the latter quite something in performance.
Mahler's Kindertotenlieder is, of course, absolutely central to the repertoire, more often heard in orchestral guise, yet with such clarity and spareness heard here perhaps sounding both more starkly modernist and closer to Bach. Stemme offered great clarity too, both of line and of purpose, though she was certainly not deaf to Mahler's irony, a nice link to the Weill songs to come. If it were difficult not to think of this performance in some sense as 'operatic', it was certainly not so in a negative way. As in the Wesendonck-Lieder, Stemme was not afraid to colour with tuning, a sign of well-placed confidence as well as artistic judgement. She, as well as Svensson, used harmony – for instance on the words 'O Augen' in the second song – to evoke Wagnerian mystery. The intensity of 'Wenn dein Mütterlein' gave way to still greater sadness, again not without irony or indeed straightforward delusion, in 'Oft denk' ich sie sind nur augegangen'. True Mahlerian horror was unleashed in the closing 'In diesem Wetter, in diesem Braus', the hallucinatory final stanza a proper heir to Winterreise. (Now there is an intriguing prospect.)
Stemme's use of words was crucial in Weill – with and without Brecht – in which three songs she continued to hold the audience in the palm of her hand. Svensson's pianism seemed just the thing here too, idiomatic throughout. So vividly communicative was Nannas Lied that surely a listener without texts and without a word of German would have had a strong idea of the 'Liebesmarkt' and the challenges of moving beyond 'siebzehn'. The tango rhythms of Youkali offered still more alluring cabaret, also – perhaps oddly – making me think we need to hear Stemme in Schoenberg, from the cabaret of the Brettl-Lieder to full-throated Erwartung. As an encore we heard the Broadway Weill: 'My Ship' from Lady in the Dark, despatched indeed with sails made of silk, Stemme's English as perfect as her German. Wonderful!
Mark Berry